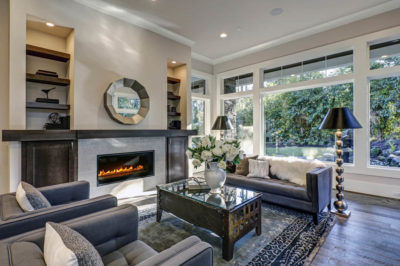 It's a big decision and an investment to renovate your home with replacement windows. You want to pick quality windows that are going to add to the aesthetic appeal of your home. Your new windows should also improve energy efficiency while increasing safety and security. Choosing the type of material and the brand of windows is not the end of your choices though… Your window replacement contractor is of equal importance. Remember that a window is only as good as its installation. The absolute highest quality window performs sub-par with a poor installation.
How much do replacement windows cost?
This seems like a really simple question to answer right? It's not. Every home is unique and every window opening is different. Window replacement is not the same as a new construction installation. Every window gets measured and custom sizes ordered. There are several things to consider when installing each new window.
Is the exterior siding, brick, or stucco?
Do we need exterior trim?
Is there interior trim?
Will there be paint touch up?
We would question any company that will blindly quote you something like "200.00 per window" without even seeing your home.
We don't charge for estimates. Call us today and schedule your consultation.
We NEVER share your information!
Window Replacement Near Me
It's important that your replacement window contractor is local and experienced. We usually get the question: How much experience do you have replacing windows? The answer is almost 40 years! That's not the combined experience of everyone in our company – That is our owner's time doing this. In general, you may expect to pay a little extra for years of experience and quality references.
We will admit to not being the "cheapest" window company around (and we NEVER will be). On the other hand, if we had a value calculator to add up only using the best windows, having the market's best installers, and 4 decades worth of experience, we would probably need to raise our prices.