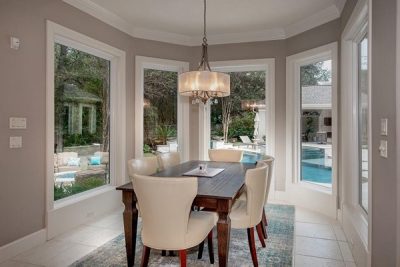 Windows play many roles in your home.  They are more than decorations or views of your backyard… Windows provide a significant contribution to the overall aesthetic look of your house and its functionality.  Your windows provide ventilation and allow natural light to enter your home. The right windows in the right places will make the interior atmosphere warm, light, and vibrant. Great windows also allow you to enjoy the view outside. Our replacement windows, for instance, provide an energy-efficient way to appreciate the view.
As a homeowner, you don't need to worry about how to measure for replacement windows.  Leave that to us. Our 4 decades of experience will make replacing your windows the smoothest home improvement project you have ever done. When you have 40 years in the business, you have a thorough understanding of windows and window installation.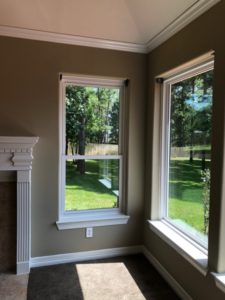 It is important to understand that even the best windows are only as good as their installation. That is why Woodlands Windows only deals with 2 of best window manufacturers and we have the city's best installation crews.
Replacement windows are not as simple as new construction windows. There is an art to measuring and installing a custom replacement window into your home. We get it that every home and every single window opening is unique.
Click to call us today or fill out our form to request a window replacement consultation today.
We NEVER share your information!
Window Replacement
The importance of durable and energy efficient windows in our climate is undeniable. If you're having doubts about the quality of the windows in your home here in The Woodlands, then call us.  If your home has builder's grade aluminum windows you should definitely call us today.
When looking for the best window replacement company, do your due diligence.  After all your home is most likely your largest investment.  You want the best replacement windows installed by master craftsmen.  At Woodlands Windows, we'll help you in the window selection process.  We will guide you through the best options for your new windows.  Low E,  insulated glass, Argon gas, 1″ spacers… It's our responsibility to explain all your options and guide you towards the best windows for your home.  Trust our professionals with your window replacement project.
Replacement Windows
Thinking about home improvement ideas? How about replacement windows? Having high-quality windows in your home can make a big difference and often times overlooked by homeowners. Replacement windows add so much value, performance, and curb appeal. It doesn't make sense not to consider a top of the line window replacement. It's common for our customers to ask us how replacement windows can transform their home.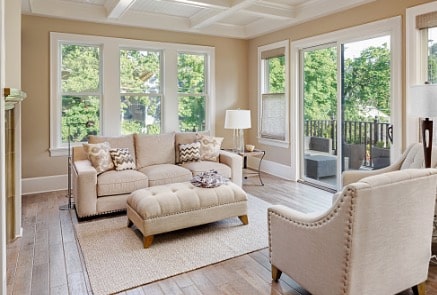 Replacement windows transform the look, feel, efficiency, and even outside noise levels in your home. Our windows are engineered to do the following:
Increase your home's resale value

Being Energy Star Rated they add energy efficiency

Keep your house quiet by shutting out outside noise

Keep the sun from discoloring furniture and flooring.

Keeping your home safe – Our windows operate (open, close, and lock correctly)
We only work with the Best Replacement Windows